The British Army in the Seven Years War was a small contingent of 5 infantry regiments, 1 Highland regiment, and 6 small 2-squadron cavalry regiments. The grenadier companies of the infantry regiments were amalgamated to form Maxwell's Grenadier Battalion. The second, and larger, contingent of the British Army arrived in Germany in 1760 and consisted of 10 infantry regiments, and 7 two-squadron cavalry regiments. British infantry regiments had one battalion and carried a King's colour and the Colonel's colour. We recommend using two standard bearers with each British infantry regiment.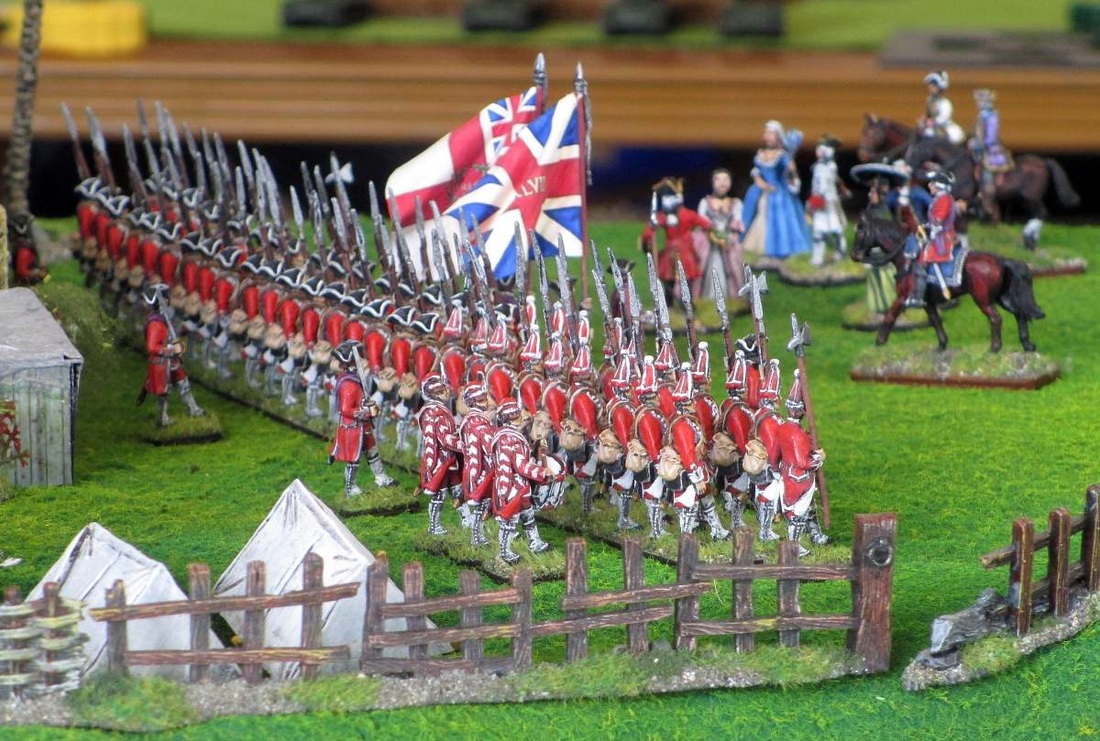 British Regiment with the full grenadier company on its traditional placement on the right . Figures painted by Roly Hermans.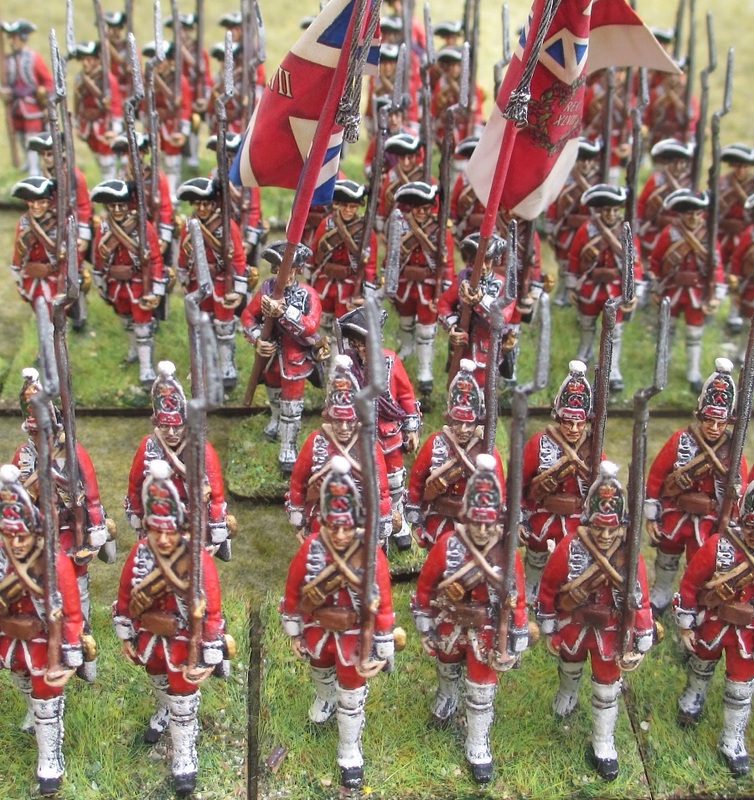 A closer view of Roly's grenadier and Hatmen companies. GMB Designs flags are a nice finishing touch.




































































































​

































































​Product Code


MB-001
MB-002
MB-003
MB-004
MB-005
MB-006



MB-007


MB-008
MB-009
MB-010
MB-011
MB-012
MB-013



MBC-001
MBC-002
MBC-003
MBC-004






British Infantry

Highlanders

British Cavalry (includes horses)